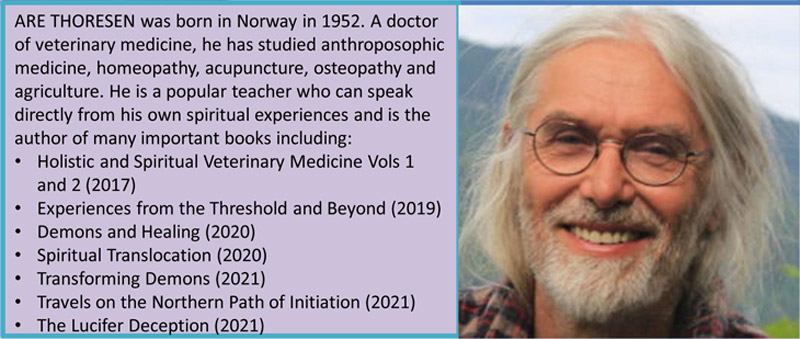 We are extremely fortunate! Are Thoresen will be stopping in Toronto as part of his cross-continent tour. Rearrange your schedule now and don't miss this very special opportunity.
Are will be offering us a wide range of material from his vast personal experiences. As a doctor, an author and an accomplished clairvoyant, Are can speak from a truly unique perspective. You do not want to miss this opportunity to hear him in person!
Mark your calendar for the evening of WED. JULY 27, 7:30 pm when Are Thoresen will be speaking at Rudolf Steiner College Canada's Thornhill campus 7:30 pm. See poster for more details but disregard the date and time shown on poster!