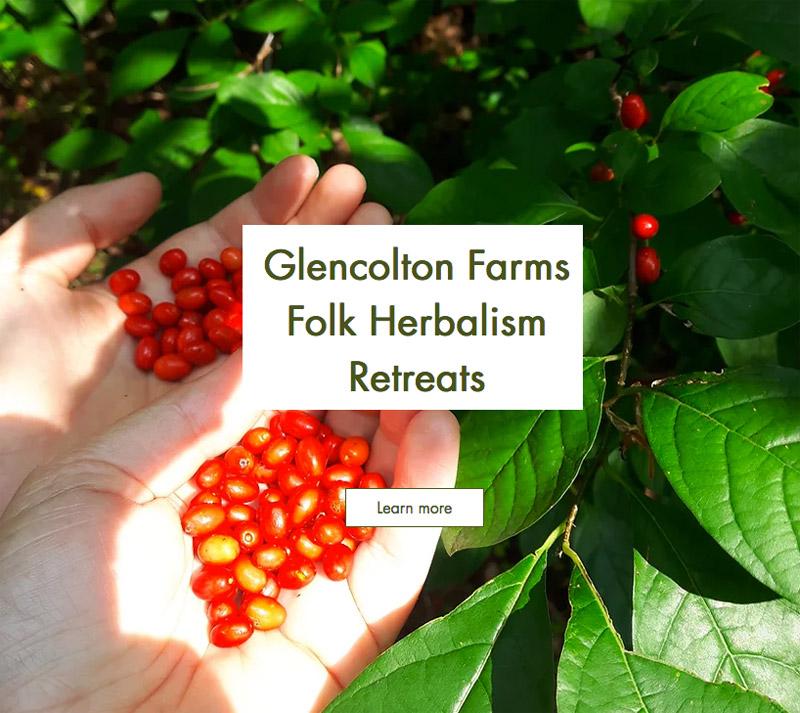 Are you interested in becoming a folk herbalist or deepening your love of plants? Do you want to gather with like-minded souls and explore the local plants realms? Join a living school. All in person. No online classes. A school for adults of all ages.
This year we are excited to announce that Julie Gaia has joined our community to share her skills. Here at Glencolton farm you can join a mentorship series for 4 weekends over the course of this year. Julie has been teaching herbalism for 4 years. You can join her here at the farm or at the Dundas location. More information can be found at www.JulieGaia.ca
Registration is now open. Please use the contact link on Julie's website to schedule a registration call.
Learn how to make your own salves, teas, tinctures, herbal smokes, flower essences and more.Journey with the spirit of the plants in a group setting. Make local medicine for you and your family.
Come Friday at 4pm until Sunday at 4pm. Sleep in the historic greenwood house and enjoy fully catered home cooked meals, evening sauna, and hot tub. Folk Medicine is your birthright. Come remember the stories in your bones and celebrate the matriarchal lineage.
Julie Gaia Feddes
1-289-683-9712
Update January 17, 2022: The retreats at Glencolton Farm have been canceled this year due to low enrollment.They are however going to continue at the Dundas location.