NOTE: Tuition fees for programs will increase May 15, 2023.
Register now to take advantage of 2022 fees
Coming Events and Programs
May 26 – Full-Time Waldorf Teacher Education Graduation – by invitation. If you wish to attend contact/email RSCC. Please RSVP so that we know how many people to expect.
May 29 – Dr. Kenneth McAlister on Sense and Nonsense, in Guelph
Nov. 3, 4, 2023 – Waldorf Development Conference with 

Christof Wiechert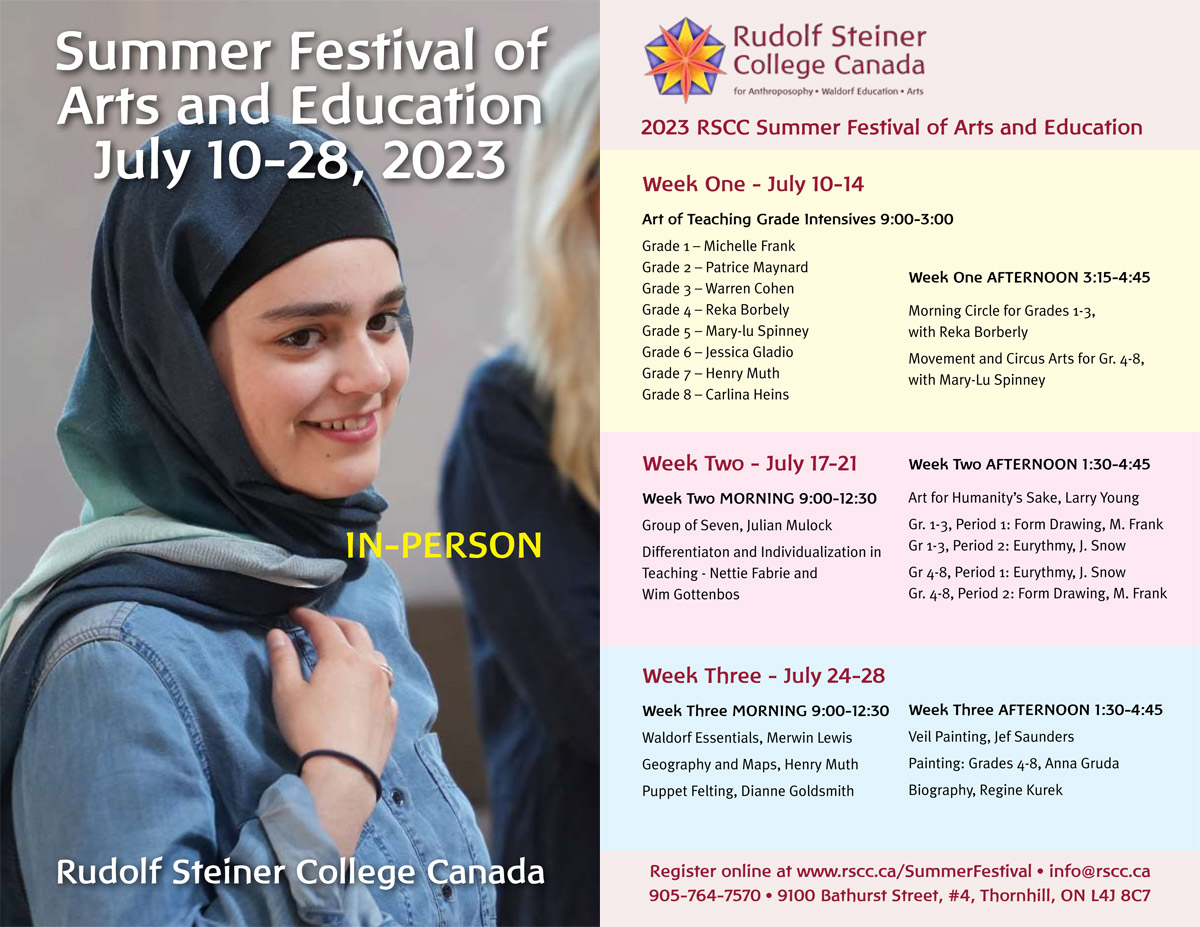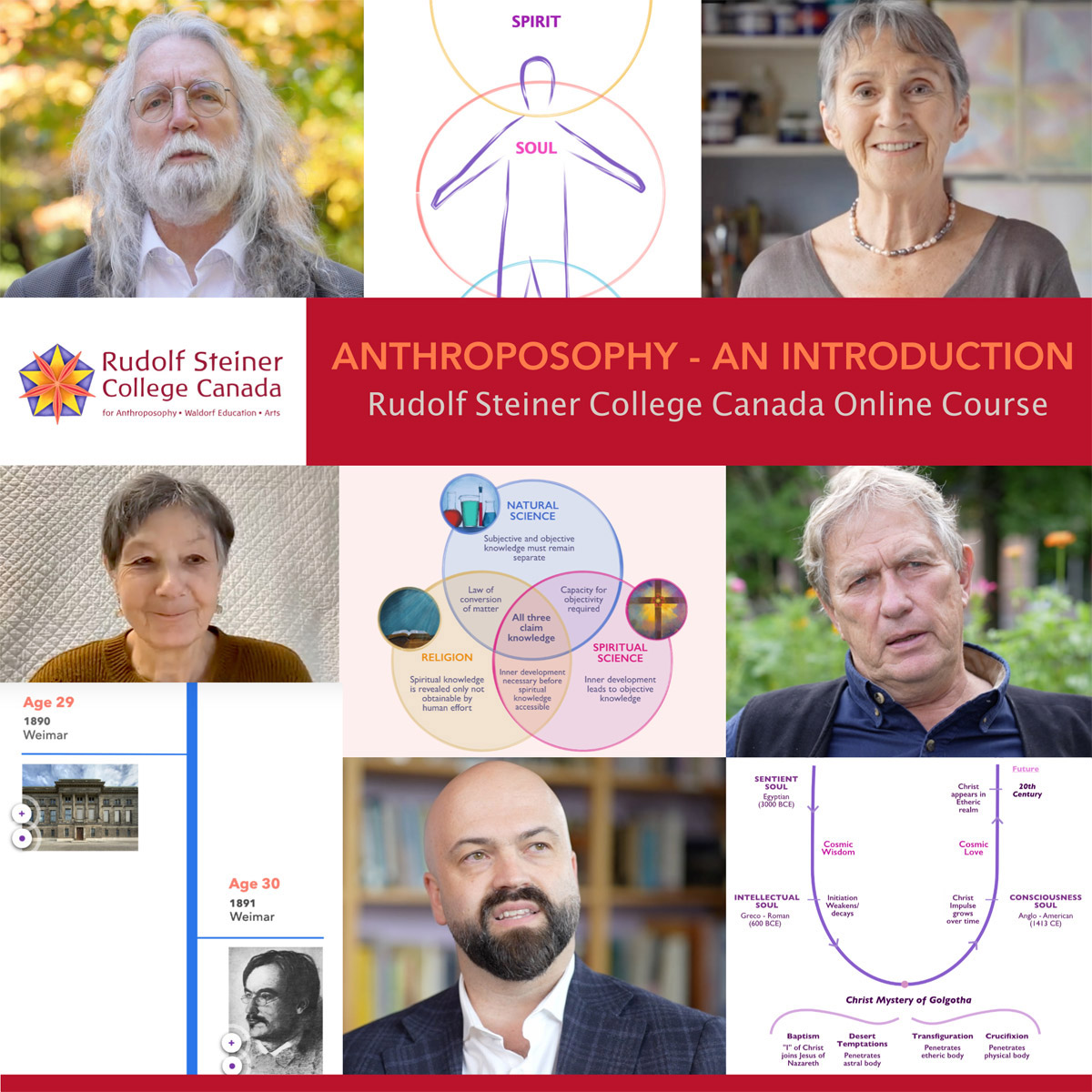 Now a Recognized Private Career College
RSCC's full-time grades and early childhood Waldorf teacher education programs are approved vocational programs under the Ontario Private Career Colleges Act 2005. Foundation Studies in Anthroposophy and the full-time and part-time Waldorf teacher programs for both grades and early childhood are recognized by the Association of Waldorf Schools of North America (AWSNA). Full-time and part-time early childhood Waldorf teacher programs are recognized by the International Association for Steiner Waldorf Early Childhood Education (IASWECE) and by the Waldorf Early Childhood Association of North America (WECAN). RSCC was formerly known as RSCT, Rudolf Steiner Centre Toronto.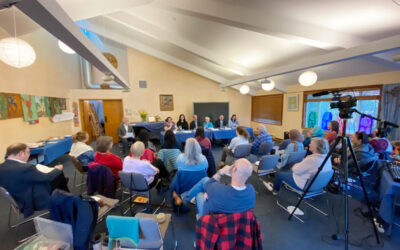 VIDEOS ARE NOW UP FROM THE WALDORF EXPERIENCE COLLOQUIUM - and all the other four presentations in our recent series on Becoming a Waldorf Teacher. Photo is from the last session which was the panel discussion with six different people sharing their Waldorf...
LAND ACKNOWLEDGEMENT – Rudolf Steiner College Canada acknowledges with deepest gratitude that we are on the traditional territory of many nations including the Wendat, the Chippewa, Haudenosaunee, Annishnabe and Mississaugas of the Credit. We recognize that this land, although now governed by what is called Canada and the Williams Treaty, was governed for much longer for a thousand years by what's called the Dish with One Spoon Covenant, a treaty that teaches that we all share from the same bowl, we eat with one spoon and we must consider all people who share all these abundant resources, for now and for generations to come. – Miigwech,  Adapted by Monica Maile, student of our Waldorf Teacher Education full-time program, 2020-2021.
© Copyright 2023 RSCC All Rights Reserved.