Calendar of Coming Events and Programs
May 7 – Open House 3:00 – 4:30 pm
Nov. 3, 4, 2023 – Waldorf Development Conference with 

Christof Wiechert

NOTE: Tuition fees for programs will increase May 15, 2023.
Register now to take advantage of 2022 fees
Now a Recognized Private Career College
RSCC's full-time grades and early childhood Waldorf teacher education programs are approved vocational programs under the Ontario Private Career Colleges Act 2005. Foundation Studies in Anthroposophy and the full-time and part-time Waldorf teacher programs for both grades and early childhood are recognized by the Association of Waldorf Schools of North America (AWSNA). Full-time and part-time early childhood Waldorf teacher programs are recognized by the International Association for Steiner Waldorf Early Childhood Education (IASWECE) and by the Waldorf Early Childhood Association of North America (WECAN). RSCC was formerly known as RSCT, Rudolf Steiner Centre Toronto.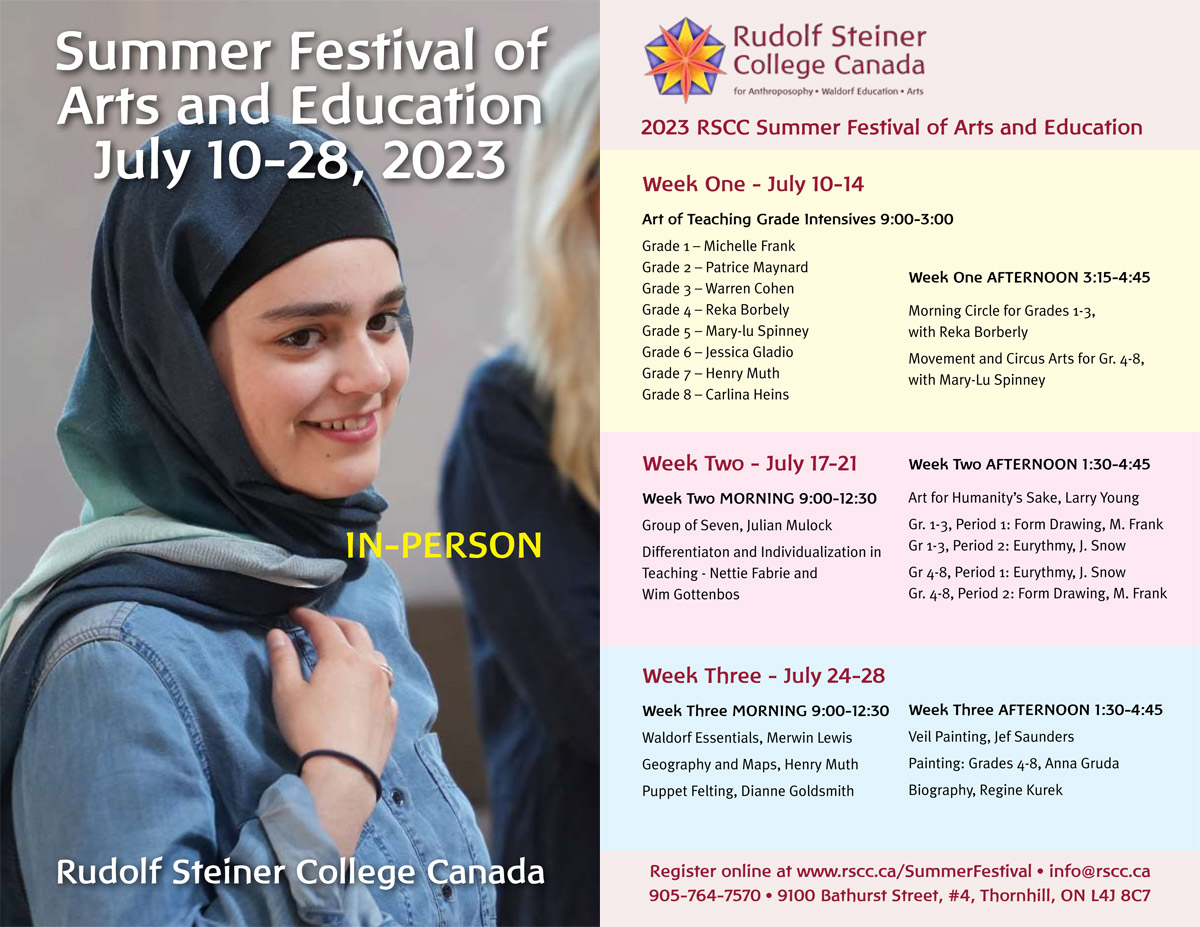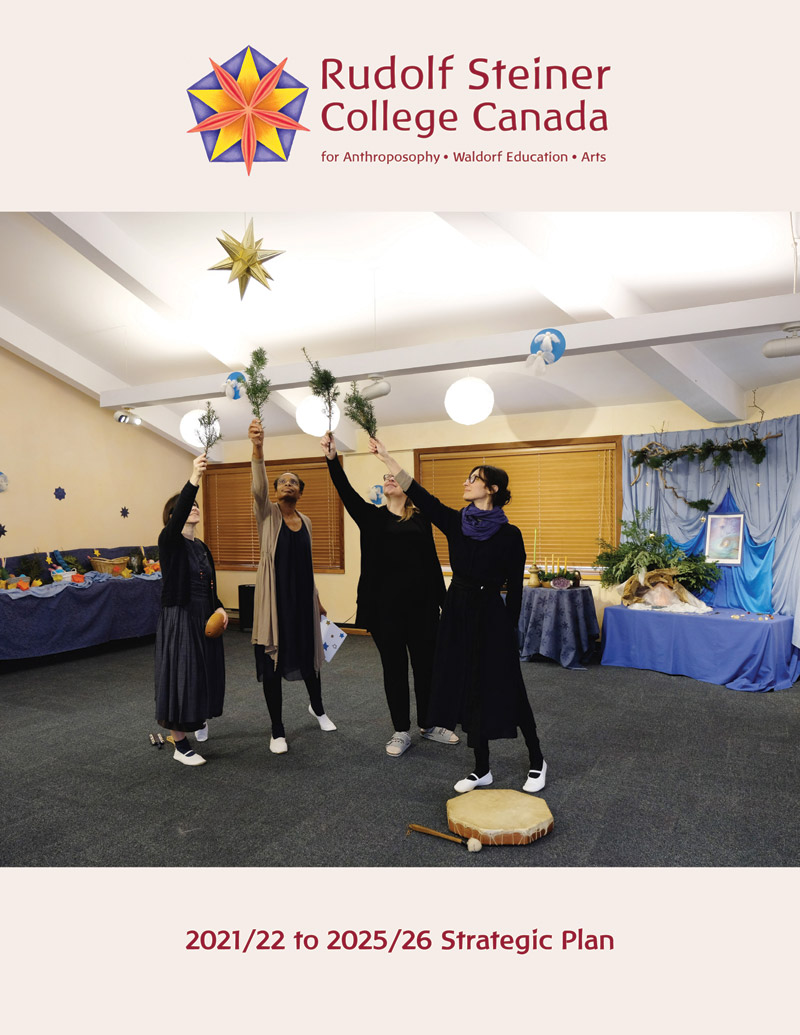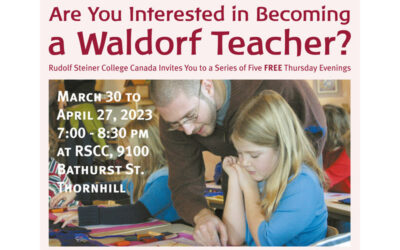 At a time when we are increasingly wary about becoming trapped in careers we see as unfulfilling or actively contributing to the world's problems, becoming a Waldorf teacher can be a path of liberation, inner development and service to the world. Learn more by taking...
© Copyright 2021 RSCC All Rights Reserved.