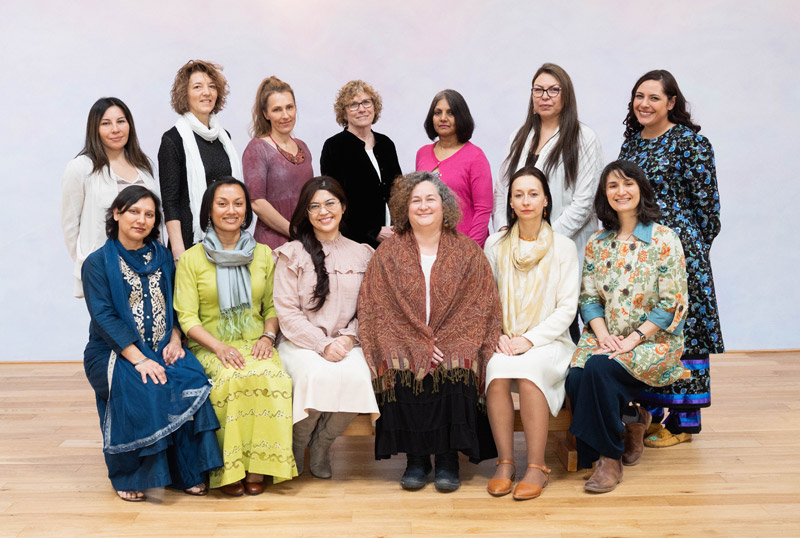 Professional Development for Waldorf Early Childhood Teachers
Part-time, 
Birth-to-Seven 
Our two-year, part-time certificate program in early childhood teacher education 
covers the essentials of Waldorf early childhood from birth to seven years. It prepares currently practising teachers and assistants for the challenges of working in a Waldorf kindergarten, nursery, playgroup, parent and child, or home-care setting. Each year is made up of a three-week intensive session in the summer, together with a one-week session each fall and spring.
Dates:
Summer 2022
Week I Sunday, June 19 to Friday, June 24
Week II Monday, June 27 to Friday Jul 1
Week III Monday, Jul 4 to Jul 8
Fall and Spring Dates to be announced
Course of Study
• Anthroposophical understanding of the development of the human being from birth to adulthood, based on the research of Rudolf Steiner and other contemporary sources
• Essentials of Waldorf Early Childhood Education as outlined by the Waldorf Early Childhood Association of North America (WECAN) from birth to seven years
• Emphasis on the developmental needs of the child from pre-birth to three, the nursery child, and the kindergarten-age child, including remedial needs
• Development of the inner life of the teacher through biography work, artistic activities, singing, movement, and meditative practice
• Creating a nurturing environment for the child's life forces to offset the impact of the 
modern milieu in such areas as nutrition, life style, and media exposure
• Domestic, artistic, and practical activities in the classroom
• Festivals and the cycle of the year
• Building a strong community life, working with parents and colleagues
• Classroom management and creative discipline
• Guided independent study: child observation, assigned reading, and individual research
Mentoring and Evaluation
Each student will have an experienced teacher as a mentor. The mentor will be available for six phone sessions, one a month, plus one in-person meeting per term. In addition, a yearly 
mentor/evaluation visit at the school where the student teaches will provide consultation and support. Where observation at the student's school is not possible, other teaching 
practice needs to be arranged by the student.
Prerequisites for Admission
• Part-time applicants must be currently practicing at least three days a week in a Waldorf early childhood setting
• Foundation Studies in Anthroposophy Certificate (see website for details) or equivalent certificate
• Completion of the preparatory reading list
Certification
On completion of all course requirements, Rudolf Steiner Centre Toronto will issue a 
Certificate of Course Completion in Waldorf Early Childhood Education. This course has been recognized by WECAN as fulfilling the expectations for Waldorf Early Childhood Teacher Education.
Application Requirements
1. Click here for an online application form. Complete the form and submit it with online payment of $100 CDN.
2. Once your application has been received, we will contact you to schedule an interview
3. Upon acceptance student teachers must obtain a police clearance letter from their local police department and a student visa (if coming from a foreign country).
Applications are due by the end of April. (Applications received after this date may be considered if places are still available.)
For more information and to discuss individual circumstances please contact the director
.
Financial Assistance
AWSNA Loan/Grant
AWSNA offers financial aid in the form of a loan/grant. The loan is forgiven (becomes a grant) when the graduate completes three years of successful teaching in an AWSNA-recognized school. Click here for details of the program.
AWSNA offers financial aid in the form of a grant for those teachers currently working in an AWSNA accredited Waldorf school.
AWSNA Grant Application for Currently Practicing Teachers
Vidar Foundation Tuition Loan
Vidar will offer limited, no-interest loans to students to cover tuition and other expenses associated with becoming a Waldorf teacher or Waldorf early childhood teacher through RSCC.
Loans will be secured through community co-signers ('loan guarantors') and will be repayable over a five-year period following graduation.
Vidar will forgive 25% of the student's loan as a bursary after the teacher has worked for a first school year at a Canadian Waldorf School, and a second 25% after a second completed year of teaching. 
Application Procedure
Click on links below to download the file:
Vidar Foundation Tuition Loan Program Information
Vidar Foundation Tuition Loan Program Application Form
Contact the director of your RSCC program (grades or early childhood) to apply.
Director
Jan Ney Patterson, Director of Early Childhood Teacher Education, completed her Foundation Studies at Emerson College and her early childhood training with Margret Meyerkort at Wynstones, England. She has taught for over 17 years in England, the USA, and Canada. She has served on the WECAN Board and is an active mentor and consultant in Waldorf schools in Ontario. She is also a co-director of the full-time teacher education program at the Rudolf Steiner College Canada.
Mentors: Each student is assigned a trained and experenced mentor to support them through this two year program.
This program has been pre-screened with the Ontario Ministry of Trainings, Colleges and Universities and does not require approval under the Private Career Colleges Act, 2005.
Photos below and at top are of Birth to Seven part-time graduating class of 2020. Photos by Emily Watson.
© Copyright 2021 RSCC All Rights Reserved.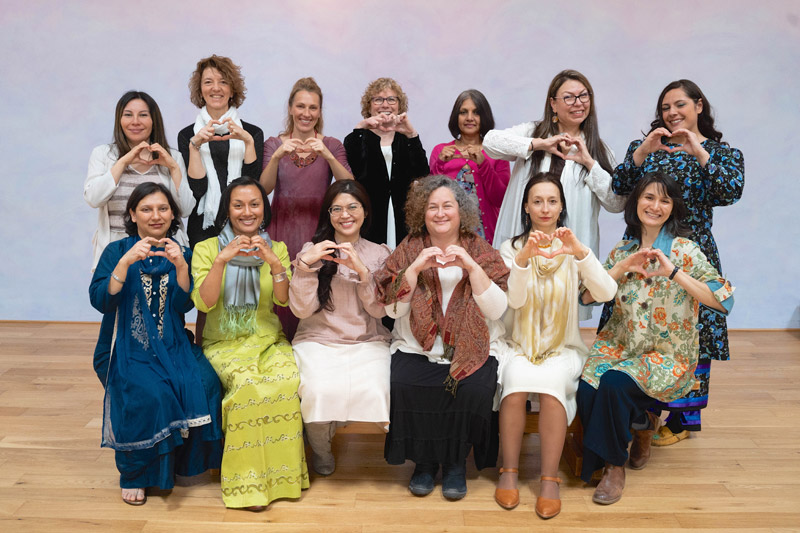 Our programs prepare students for working in Waldorf Early Childhood classrooms.
This program does not lead to membership with the College of ECEs or the College of Teachers.
A special thank you to Logan O'Hearn at Mercurius Canada for the generous donation of resources for our Early Childhood Teacher Education Programs. Phone  807.345.9557 www.mercurius-canada.com

© Copyright 2021 RSCC. All Rights Reserved.
This program does not require approval under the Private Career Colleges Act, 2005.