Foundation Studies in Anthroposophy – Encounter Program
Encountering anthroposophy can be challenging.
Envigorate your experience by exploring it with others.
This program meets every Saturday throughout the school year and gives you an in-depth experience through lectures, discussions, and artistic activities. The Encounter program encourages you to grow in knowledge and understanding with others as you work with a well-qualified and diverse faculty.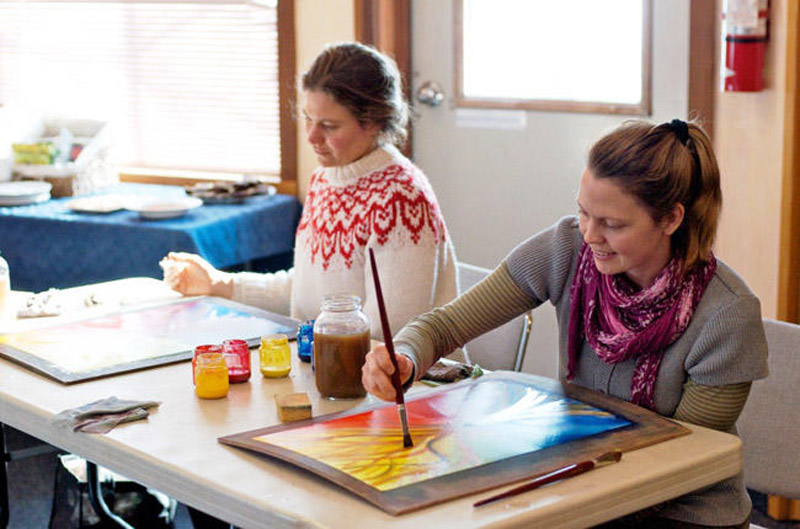 You will:
Explore a systematic path through the basic ideas of anthroposophy.
Learn through artistic activities: eurythmy, painting, clay, and drawing.
Enjoy the satisfaction of meeting fellow students and exploring new ideas with them.
Study the rhythms and meaning in your own biography and destiny.
See anthroposophy in action at a Waldorf school and a biodynamic farm.
Develop a sense for the spiritual reality that points to meaning and purpose in our complex world.
Encounter Course Locations, Dates and Times for 2021-22
Saturday Mornings in Thornhill
9:00 am – 1:00 pm (31 weeks)
Free Introductory Evening Wed., Sept. 15, 7:30 to 9:30 pm at RSCC Thornhill.
Term I: Sept. 25 – Dec. 11, 2021
Term II: Jan. 8 – March 12, 2022
Term III: April 2 – May 28, 2022
Foundation Studies Encounter Program Faculty
Thornhill faculty includes (amongst others):
Grant Davis
Robert McKay
George Ivanoff
Diana Hughes
James Brian
Reg Down
Jan Patterson
Dorothy LeBaron
Fiona Hughes
Siobhan Hughes
Saturday Mornings in Ottawa
9:00 am – 1:00 pm (31 weeks) – Free Introductory Evening Wed. Sept. 15, 7:30 – 9:00 pm at Polaris School and Centre, 259 Donald St, Suite 159, Ottawa.
Term I: Sept. 25 – Dec. 18, 2021 + Fri. Oct. 1
Term II: Jan. 8 – March 5, 2022 + Fri. Mar. 4
Term III: Mar 26 – June 4, 2022
Weekend conference times (Oct. 1, 2, Mar. 4, 5) Fridays 7:30 – 9:00 pm, Saturdays 2-4 pm
Ottawa Foundation Studies Encounter program is organized by Sylvie Richard, eurythmist, teacher and Julie Le Gal Brodeur, 
actor, Chekhov technique and Steiner's speech formation, in cooperation with the RSCC.
.
Ottawa workshop facilitators will include:
.
Foundation Studies in Anthroposophy offers a remarkable opportunity for personal growth as well as a foundation for work in anthroposophical professions including the RSCC's Waldorf Teacher Education program, for which it gives you advanced standing.
.
Tuition Fee $1,800.
Choose one of the following options to register:
"Whatever you can do or dream you can, begin it. Boldness has 
 genius, power and magic in it. Begin it now." — Goethe
© Copyright 2021 RSCC. All Rights Reserved.