Explore the Western Inner Path, Anthroposophy, Waldorf, Bio-Dynamics and More in Foundation Studies Encounter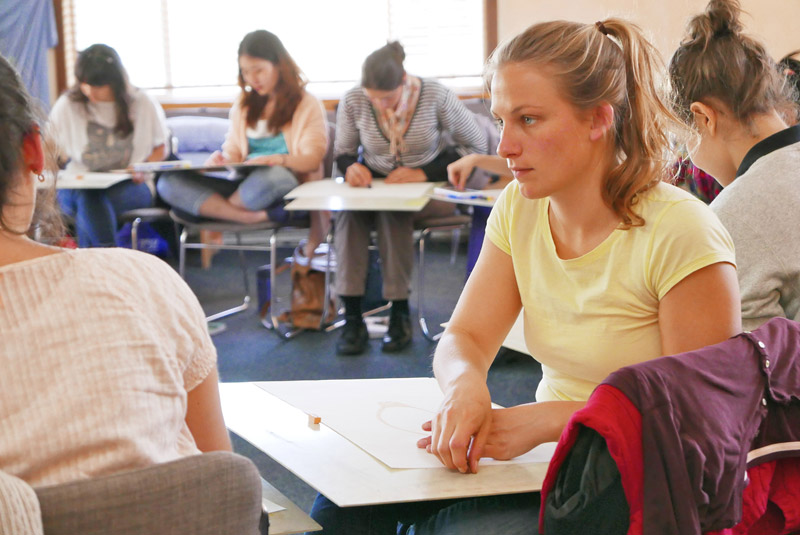 STARTING SOON – Rudolf Steiner College Canada offers an in-person Saturday-morning program, Foundation Studies in Anthroposophy Encounter, which is designed to immerse students in Rudolf Steiner's anthroposophy (wisdom of humanity) and its many practical applications, from the personal inner path of spiritual development, to Waldorf education, biodynamic farming and much more. The program runs from September 2023 through May 2024 at the RSCC's Thornhill campus. Visit us online at rscc.ca or in person at our free introductory evening to learn more:
The Free Introductory Evening on Wed. Sept. 13th will take place from 7:30 to 9:30 pm. And the first regular Saturday morning class will be on Sat. Sept. 23 from 9 am to 1 pm, all at the RSCC's Thornhill campus.
NEW DATES for Foundation Studies Encounter in Guelph
There will be also be a free introductory evening for Foundation Studies Encounter in Guelph at 7 pm on Monday Sept. 11th, 2023. If there is enough enrollment, sessions will start Monday Sept. 25th at 6 pm. The free introductory evening and the course itself will take place at Trillium Waldorf School, 540 Victoria Rd N, Guelph, ON N1E 6Z4
Preparing for Waldorf Teacher Education
In addition to being a general introduction to anthroposophy and its many applications, the Foundation Studies Encounter program is also a preparation and a pre-requisite for the RSCC's Waldorf Teacher Education program.
Learn More About Foundation Studies in Anthroposophy Encounter
Foundation Studies Distance
If you can't fit a year of Saturday mornings into your schedule, or if you live too far away to drive to Thornhill every week, we have another option that may suit you better. The Foundation Studies Distance program is custom made for anyone who wants to learn from home at their own pace, with regular mentoring sessions over phone, Skype or Zoom. This program can be started at any time of the year and you can complete it from anywhere with a telephone or internet connection.