A Western Spiritual Path for People with Busy Lives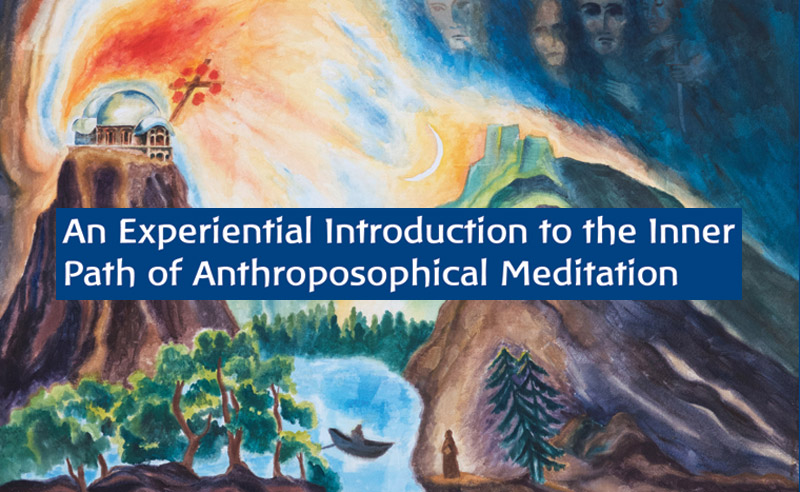 Rudolf Steiner's remarkable insights into the deeper questions of human life and the cosmos are the result of his developing a scientifically disciplined form of clairvoyance. In time, as others learn to unfold similar abilities, this new form of human knowledge will yield the second scientific revolution and a second cultural renaissance. The future of human civilization depends on it.
Developing spiritual knowledge is within the reach of all people. While not everyone can become an occult researcher, everyone can begin the work and in doing so contribute something of importance to their personal development and our culture as a whole.
Rudolf Steiner describes in minute detail how each of us can begin to unfold deeper talents hidden in the depths of our soul. In order to take the anthroposophical path of knowledge it is important to understand how meditative work changes a person, how the various meditative exercises function, and how to do them properly.
Over seven consecutive Thursday evenings Robert McKay will lead participants in an experiential introduction to the anthroposophical path of knowledge. Each evening will include a short lecture, an introduction and practice with one or more meditations. No prior knowledge of anthroposophy or meditative experience is required to participate in these seven evenings.
Robert McKay is a student of Rudolf Steiner's and has a special interest in the anthroposophical path of knowledge. He is a member of the Toronto Branch of the Anthroposophical Society in Canada, a board member of Anthroposophy in Toronto, and the chair of the board of directors of Rudolf Steiner College Canada (RSCC). Robert works in health-care management in Toronto.
There is no fee for this course but donations are welcome. Sessions will take place at the Rudolf Steiner College Canada's Thornhill campus at 9100 Bathurst St.#4, Thornhill, ON  L4J 8C7
The series starts Thursday March 3, 2022.
As space is limited, please RSVP directly to robertmckay@rogers.com