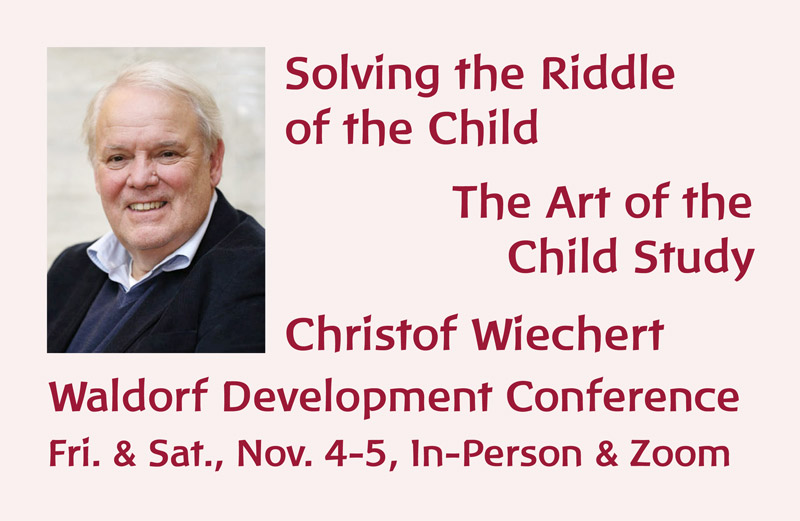 We are excited to welcome former pedagogical section head Christof Wiechert to North America for the RSCC's Nov. 4th and 5th Waldorf Development Conference. He will be working with teachers at the conference on The Art of the Child Study, a topic that is central to the work of Waldorf educators. This conference will offer both in-person and zoom participation.
Christof Wiechert was born in The Hague and studied education and geography, and worked for thirty years as a Waldorf teacher in The Hague. He co-founded the Waldorf teacher seminar in the Netherlands and is a board member of the Anthroposophical Society in the Netherlands. From 1999 to 2010, he was head of the Pedagogical Section at the Goetheanum, and remains active for the Free University at the Goetheanum. Christof dedicates himself to pedagogical and anthroposophic topics at home and abroad. He is married and has five children.
Child observation or child study is an important process used by Waldorf schools and Camphill communities around the world. Is this method still relevant today in the 21st century? What is the best way for a teacher to orchestrate an effective child study in collaboration with colleagues? How can teachers decide who to invite to a child study? What should be the goals of a Waldorf child study? Are there any dangers – to students or others – that teachers should be aware of, while engaging in the process of doing a child study together?
See website for conference schedule and links to online registration forms.