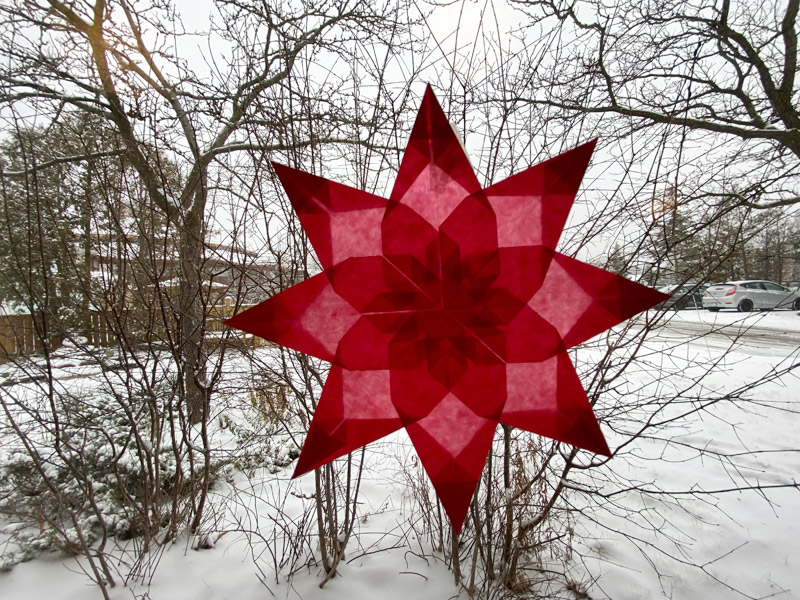 On Saturday afternoon, December 18th, Arie van Ameringen, former General Secretary of the Anthroposophical Society in Canada,, joined with 24 others for the Toronto book launch of The Foundation Stone Meditation and the Challenges of Our Times. The publication of this wonderful new volume of essay on the great mantram was made possible in part through donations from members of the Anthroposophical Society in Canada. 
Robert McKay opened the event by guiding the participants in imagining Christmas morning 1923 in Dornach when Dr. Steiner first presented the great verse. Mark McAlister then presented the verse itself in a most interesting way, drawing on his skills in dramatic speech. Arie then spoke about the origins of the book, referred to some of the content, and about his unfolding experience of research in the Foundation Stone.
Many participants left with one or more copies of the new book. If you live in Toronto and would like to purchase a copy, please contact Paper Pipit (www.paperpipit.com). Otherwise, please contact Arie directly at arieva.perceval@gmail.com.
Special thanks to Dorothy Lebaron, Diana Hughes, Siobhan Hughes, and the Rudolf Steiner College Canada for their help in putting on the event.
Photo: View out the Steiner College window looking East after the book launch event December 18th.
© Copyright 2022 RSCC. All Rights Reserved.