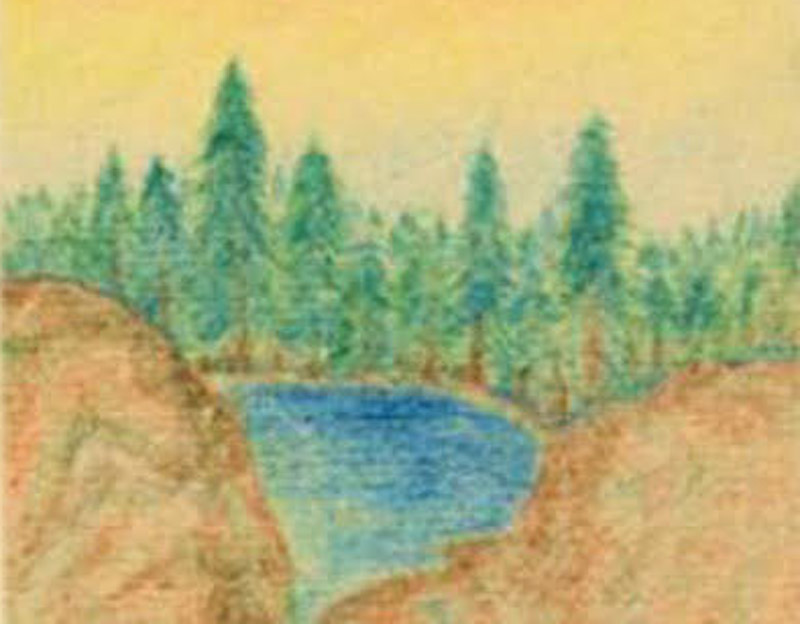 With the popularity of the Zoom medium and the circumstances of the pandemic, it's become possible for people who may be otherwise living isolated lives, to tune in to anthroposophical lectures from all over. Here is yet another example of this, from friends connected to the Camphill movement:
Karl König Institute is excited to announce a series of online talks by Richard Steel to bring a new impulse to working with the Calendar of the Soul through Karl König's meditative drawings! They will also help with preparing for the exhibitions of Karl König's drawings in North America. Karl König was the founder of Camphill Village for the mentally challenged.
There will be two introductory talks of about an hour:
I. Connecting our Heart to the Rhythms of the World, The New Impulse of Rudolf Steiner through the Calendar of the Soul
II. The Calendar of the Soul – Experiencing the World as a Being of Time, A New Path of Practice Through Karl König's Illustrations
III.52 twenty-minute talks that speak to each verse of the Calendar of the Soul,each drawing and the crosses Karl König gave to connect our experiences across the seasons. 
These weekly talks begin at Easter. See poster below for details: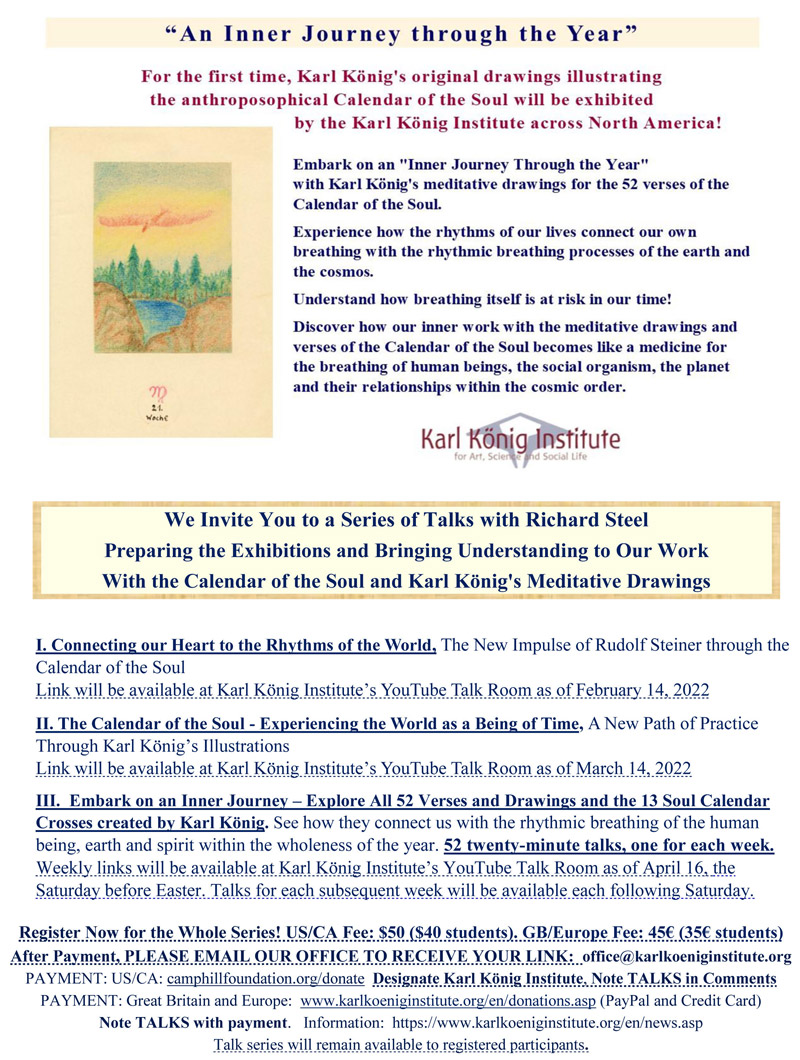 © Copyright 2022 RSCC. All Rights Reserved.