At RSCC we always like to help out our friends and neighbours by spreading the work about lectures and artistic offerings that we think our readers would like to know about. After a dearth of such events over the Covid years, it's encouraging to see that there are now lots of things going on locally.
These next few weeks are shaping up to be a particularly busy time for concerts, lectures and artistic speech at Hesperus Village, which is located on the same campus as Rudolf Steiner College, though it's best accessed via the Hesperus Rd entrance because the gate to the TWS drive will not be open most evenings.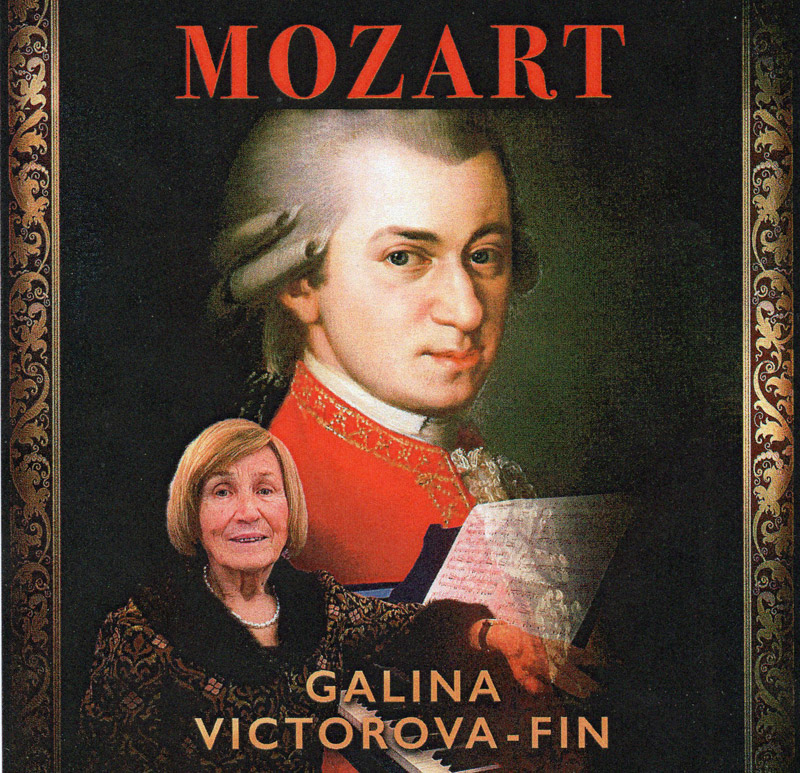 On April 2, there will be a concert and biographical presentation on Mozart from Galina Fin at 4 pm. See details on poster below: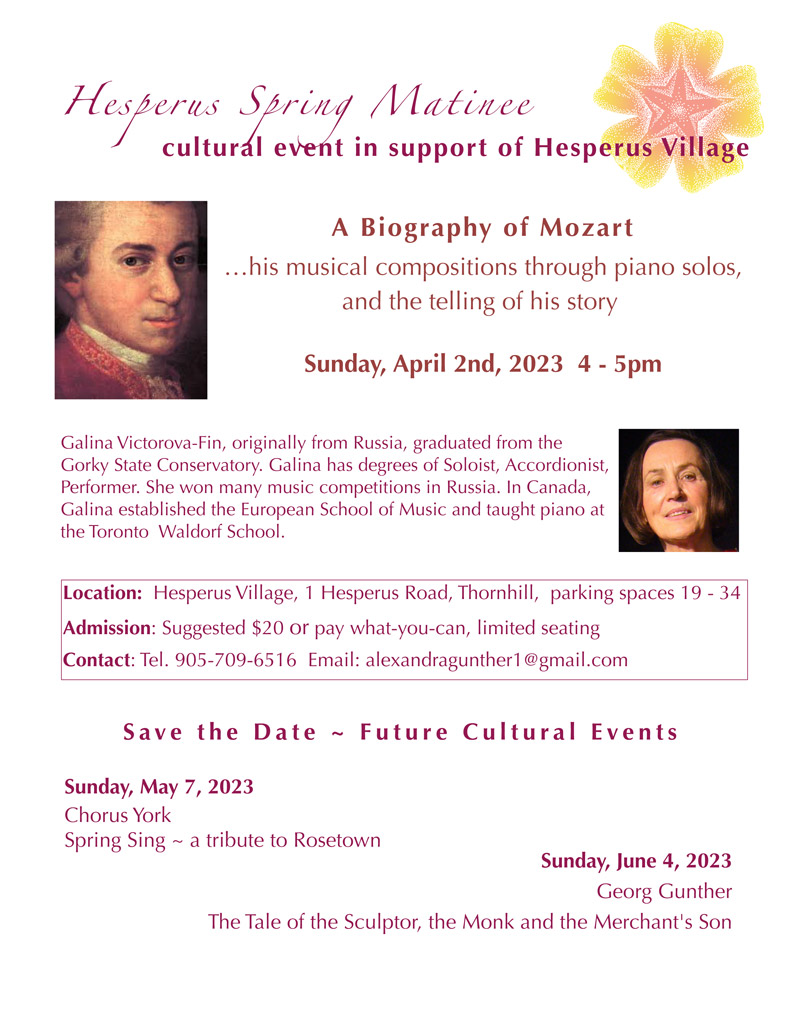 Talk with Rev. Jonah Evans on Maundy Thursday, April 6 at Hesperus
Jonah Evans is a priest of the Christian Community in Toronto (Thornhill) and Director of the Seminary of the Christian Community in North America. On Thursday April 6 at 7 pm he will be giving a talk at Hesperus in the Seminar Room (come to the main entrance) on "Maundy Thursday the Holy Promise Today: Qualities of the Last Supper working through Christ in our Time".
Sense and Nonsense, with Dr. Kenneth McAlister, April 12
Next up will be a lecture by Dr. Kenneth McAlister on Sense and Nonsense on Wednesday April 12th at 7 pm. Note: Kenneth will also be giving this lecture on Monday May 29th at 7 pm in Guelph at the Trillium Waldorf School and on March 25th at 9 am at RSCC Thornhill. Details about the lecture at Hesperus can be found on the poster below:
Rev. Craig Wiggins on the Foundation Stone Meditation, Mon. April 26th
And a couple of weeks after that, the Polaris Branch of the Anthroposophical Society will be hosting a lecture by the Rev. Craig Wiggins on April 26th at 7 pm. He will be talking about "Christ revealed in the fourth panel of the Foundation Stone Meditation".. This talk will take place in the Seminar Room. Come to the main entrance on the north side of Hesperus between 6:45 and 6:55 and there will be someone there to let you in. Suggested donation $10.
Is This A Daemon I See Before Me? – An Artistic Speech Presentation April 29
And finally, to round out the month, there's an evening of artistic speech with Mark McAlister, titled "Is this a Daemon I see before me?". That will be on Saturday April 29th at 7 pm in the community room in the basement of the old (east) section of Hesperus. This is Mark's first presentation of artistic speech since 2019. From the poster for the event:
Through creative speech and drama, we can step closer to an experience of our higher selves. In this presentation, Mark McAlister explores how four very different Shakespeare characters — Kent (in King Lear), Hamlet, Falstaff and Macbeth — encounter their inner power. He will conclude with a passage from Melville's Moby Dick, in which Captain Ahab recognizes his fire within.
This will take place in the Community Room (Hesperus East, lower level) on Saturday April 29 at 7pm, and will last approximately one hour. Visitors to Hesperus: please come to the main entrance of Hesperus (on the North side) before 6:50pm, at which time the door will be locked. There will be no charge for the event, but donations to Hesperus are welcomed!
Oh, thou clear spirit, of thy fire thou madest me,
and like a true child of fire, I breathe it back to thee.
— Captain Ahab in Moby Dick
Chorus York Concert Sunday May 7 at Hesperus
Chorus York is a community choir based in Richmond Hill. On Sunday May 7th at 4 pm they will be performing a concert of choral music at Hesperus Village in the lobby near the piano. This is a fundraising event for Hesperus Village. $20 or pay what you can. Elisabeth Chomko who teaches music at RSCC is one of the choristers at Chorus York Contact: kechomko@gmail.com re parking etc.