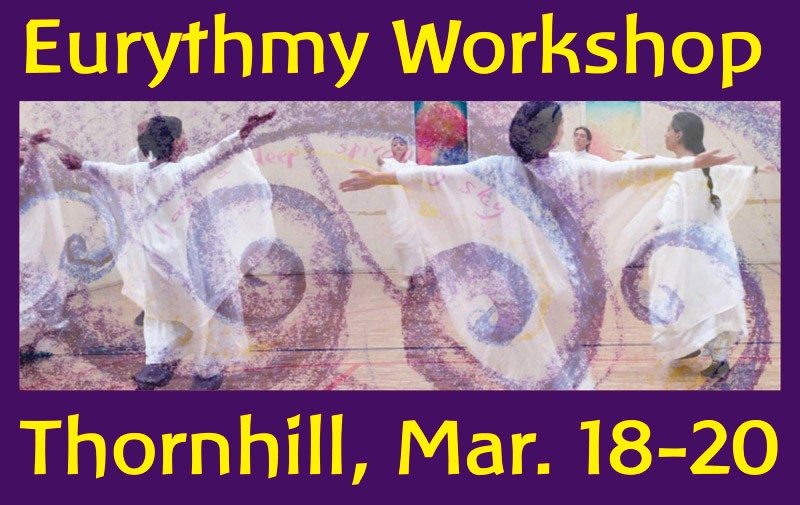 A weekend eurythmy workshop for beginners will take place on the weekend of March 18-20, 2022 at the RSCC Thornhill campus. This event will be presented jointly by Auriel Eurythmy and Rudolf Steiner College Canada.
What is Eurythmy?
Eurythmy is an expressive art of movement essential to Waldorf education. Accompanied by live instrumental music or by the human voice in spoken poetry and tales, eurythmy has been called "visible song" and "visible speech". Learn more.
Eurythmy Weekend Workshop Schedule and Details
The workshop will start on a Friday evening, running from 5:00-8:30 pm, and will continue on Saturday and Sunday. Hours will be 9:00 am – 4:30 pm both days. The program will include speech eurythmy, tone eurythmy, rod exercises and pedagogical forms. Workshop fee is $245 CAD.
Learn more about the Eurythmy Workshop March 18-20
Register for the Eurythmy Workshop March 18-20
Auriel Eurythmy is also collaborating with RSCC to offer a part-time eurythmy training recognized by the Goetheanum. However the March 18-20 workshop is not a part of that part-time training, but is a stand-alone introductory event. You don't need to have had any prior experience with eurythmy in order to take part in this workshop.
Here is the schedule for the weekend eurythmy workshop March 18-20: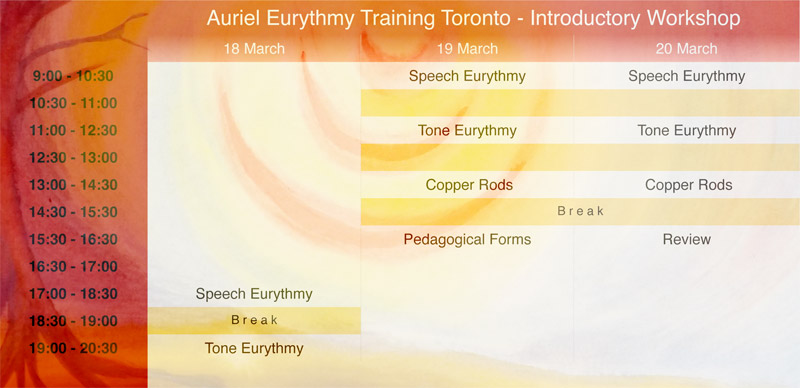 And here is a poster for the eurythmy workshop March 18-20: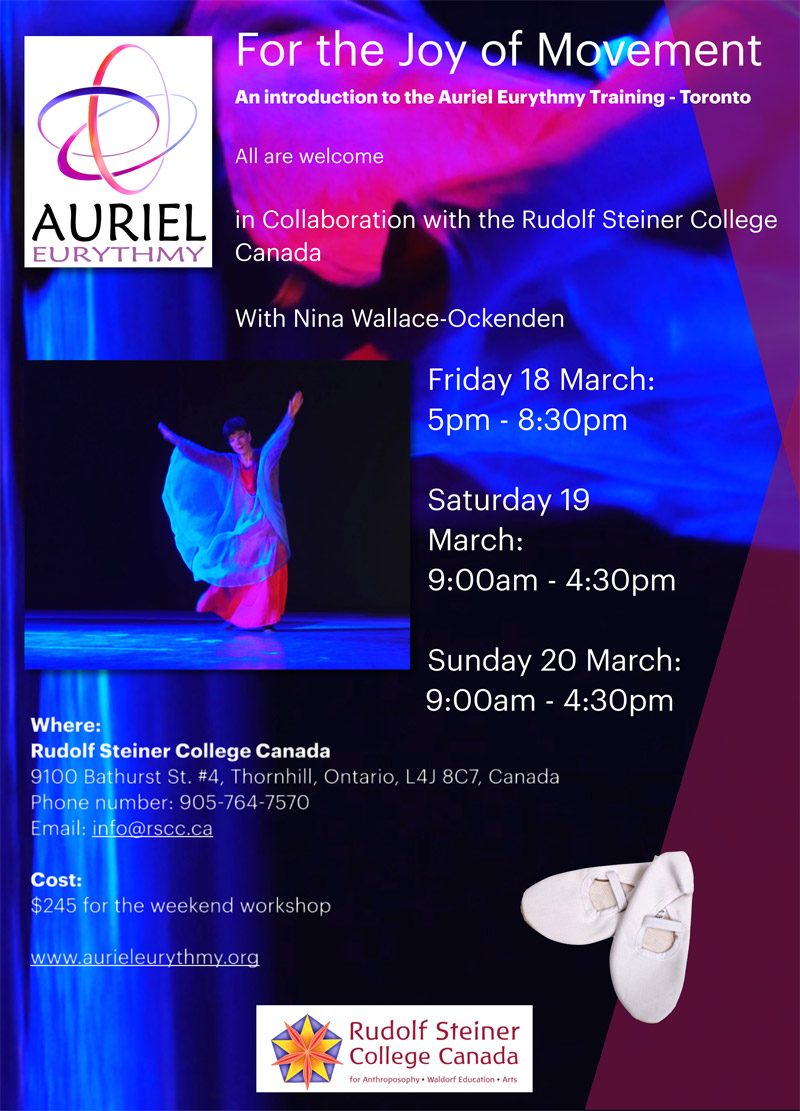 About the Auriel/RSCC Part-Time Eurythmy Training
Please note that taking the eurythmy weekend workshop on March 18-20 in no way commits you to take the part-time training. However it will give you a taste of eurythmy and a chance to work with teachers from the Auriel eurythmy school. So once again the weekend workshop is one thing and the part-time eurythmy training is something else.
The first two years of the part-time eurythmy training will take place at the RSCC Thornhill campus. These two years of part-time studies will be equivalent to one year of full time eurythmy training. See below for the schedule of when those first two years of part-time training would take place.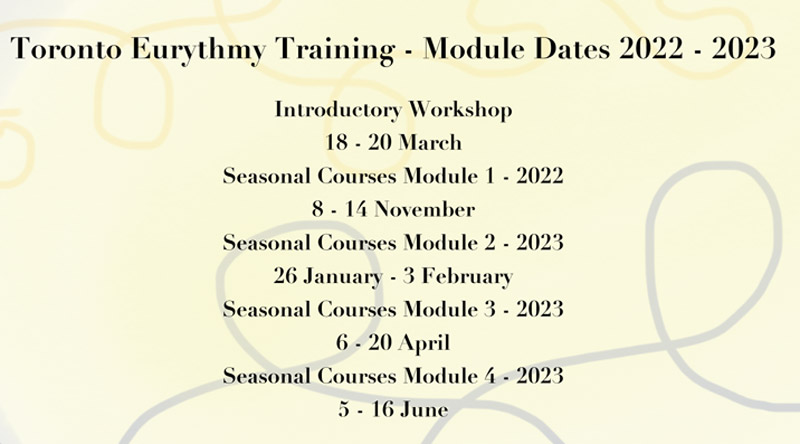 If, after those two years of part-time eurythmy study, you wish to continue with the next part of the Auriel eurythmy school training, you would need to go to Mexico for three more years of three-days-a-week eurythmy schooling in order to complete your studies. Alternately you could opt to continue your training at another eurythmy school.
Read more about the Full Auriel/RSCC part-time eurythmy training.
© Copyright 2022 RSCC. All Rights Reserved.
This program does not require approval under the Private Career Colleges Act, 2005.