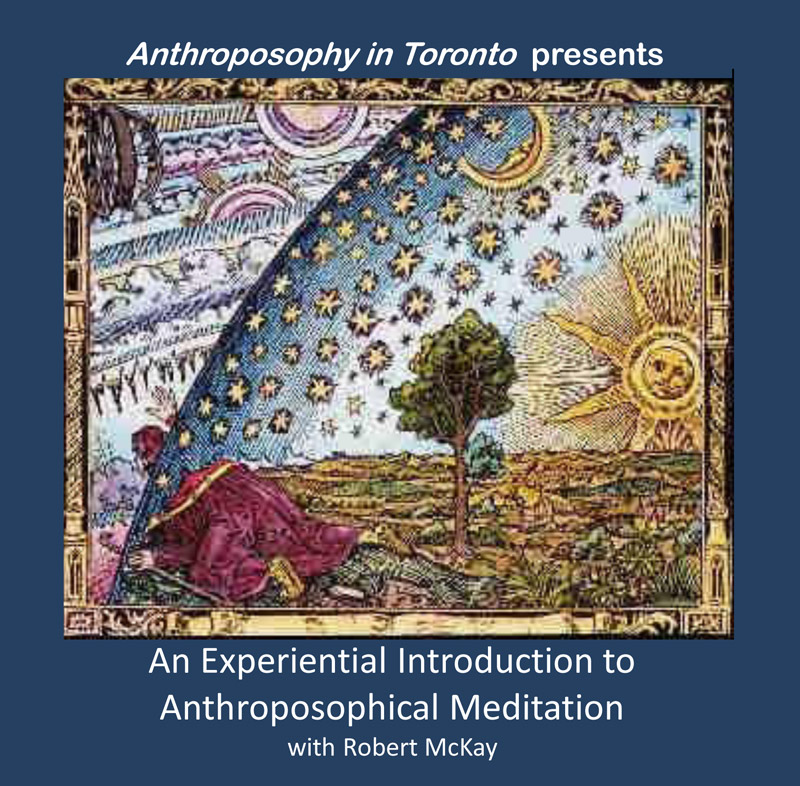 Anthroposophy in Toronto presents "An Experiential Introduction to Anthroposophical Meditation" with Robert McKay, Seven Monday Evenings, May 2 to June 20 from 8:00 pm to 9:30 pm
Trinity St. Paul's – Rainbow Room, 427 Bloor Street West, Toronto
Free admission / Donations appreciated • Email robertmckay@rogers.com to register
Rudolf Steiner (1861–1925) is the originator of anthroposophy or  spiritual science. Nearly 100 years after his death, the world is just  beginning to understand the significance of his contributions. 
Seven Monday Evenings in May and June
May 2 You Are Designed to Achieve Enlightenment
May 9 Build the Alchemical Container, Fire the Inner Crucible
May 16 Cultivating Inner Culture
May 23 No session due to holiday
May 30 The Conditions of Esoteric Training
June 6 The Moral Challenge of Spiritual Development June 13 The Chakras and the Levels of Spiritual Cognition June 20 Building a Meditative Practice that Suits You
This is an experiential introduction with each session including an introduction to one or more meditative practices. Space is limited. Please email robertmckay@rogers.com to register.
Robert is a student of Rudolf Steiner's and has a special interest in the anthroposophical path of knowledge. He is a member of the Toronto Branch of the Anthroposophical Society in Canada, a board member of Anthroposophy in Toronto, and the chair of the board of directors of Rudolf Steiner College Canada. Robert works in health-care management in Toronto. Anthroposophy in Toronto is an organization  dedicated to bringing the enlivening and transformative resources  of anthroposophy to the GTA
Below: Rudolf Steiner, 1861-1925: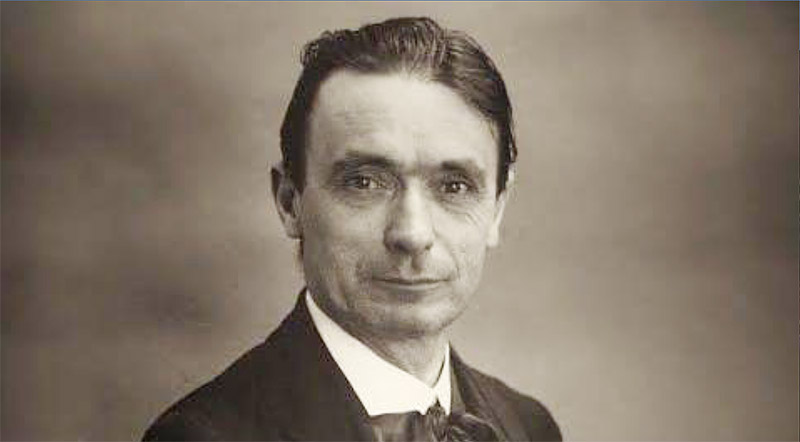 © Copyright 2022 RSCC. All Rights Reserved.