In December of 2020, RSCT guest lecturer and Summer Festival course leader Fiona Hughes was featured in an interview with the Rev. Jonah Evans on "The Light in Everything" podcast which is produced by the Seminary of the Christian Community in North America.
Who is Fiona Hughes?
From the Seminary's Patreon blog post accompanying the interview: "Today, we share with you a conversation between Jonah and Fiona Hughes, a health coach and consultant in the greater Toronto area. Fiona has been working with Hesperus, our neighbor community which is an anthroposophically-inspired home for aging adults, on developing a "Curriculum for Aging".
And here is Fiona's bio from the RSCT 2021 Summer Festival brochure: "Fiona Hughes M.D. works as a personal health coach and organizational consultant, addressing personal and social challenges and concerns. She also conducts fermenting and felting workshops with Kathie Young. Fiona has a medical degree from the University of Witten/Herdecke, a cultural studies degree from Trent University, and extensive training in anthroposophical medicine. She has authored a number of reports that explore preferred futures for health and care; is mindful of the ways conventional medicine could be improved; and is passionate about healing and transformational processes."
Download Fiona's Podcast Interview
While you do need to become a member through Patreon to access most of "The Light in Everything" podcasts, the Seminary has kindly made it possible for us to share Fiona's interview with you, without having to subscribe to their podcast first. Here is the link to download the podcast as an MP3 file.
Fiona's Course in the 2021 RSCT Summer Festival:
"Salutogenesis: Exploring Sources of Health for Teachers and Students"
Fiona's 2021 Summer Festival Course on Salutogenesis will take place in week 2 of the Festival, from July 12 to 16, in the afternoons (on Zoom). Here's the course description, from the Festival brochure:
"Given the prevailing treatment paradigm of mainstream medicine, health prevention often falls to those outside medicine. Rudolf Steiner recognized that healthcare is an educational issue and that Waldorf teachers needed to be able to foresee the child's state of health and act preventatively. In this course we will look at how the life processes strengthen our own health as teachers as well as the health of our students. We will also consider the role of nutrition, remedies and home care applications in supporting healthy child development."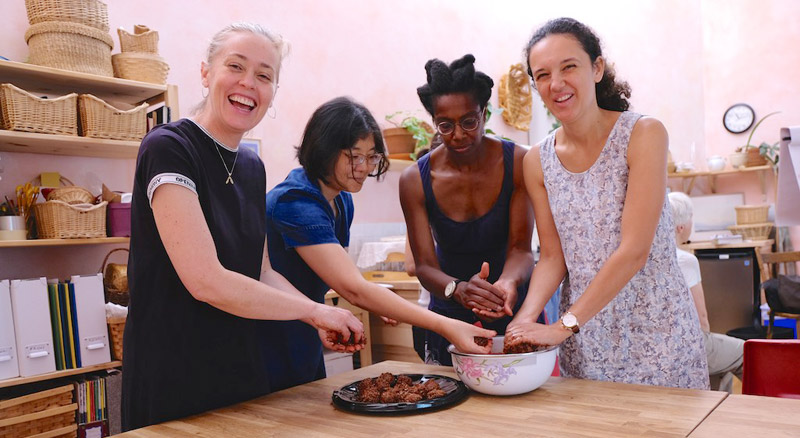 © Copyright 2021 RSCC. All Rights Reserved.