A New Way to Learn About Anthroposophy
Perhaps you have heard about Waldorf education or biodynamic farming. Maybe you have attended a lecture about the life and work of Rudolf Steiner and his path of inner development. Now you want to know more.
Anthroposophy: An Introduction, RSCC's first online course, could be just what you are looking for. It is designed for those with little or no previous knowledge of anthroposophy. This course is a blend of original video presentations with leading Canadian anthroposophical thinkers and doers, selected readings, and interactive graphics.
Our goal is to provide enough of an orientation to the core content of anthroposophy to assist you in finding your own confident pathway forward. It will also prepare you to better understand and experience how anthroposophy inspires work in practical fields like Waldorf education, biodynamic farming, and architecture.
This course is for anyone anywhere with an internet connection. All you need to do is enroll, pay $50 CDN and start.
Students will have access to the course content for six months from the date of registration.
.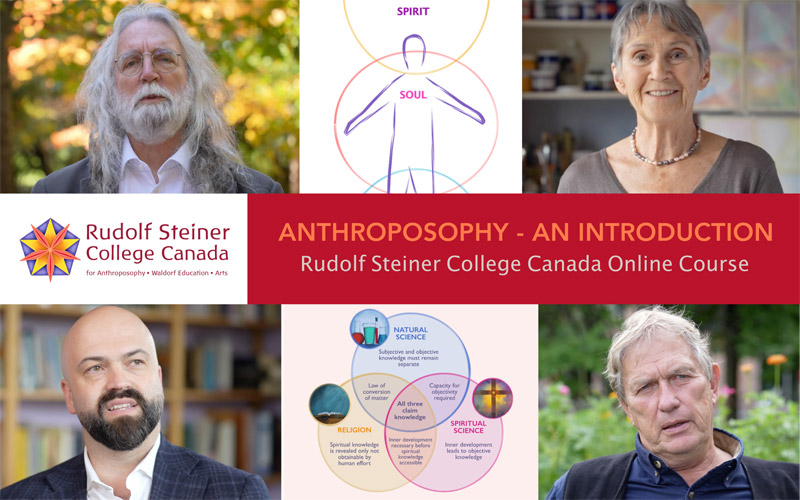 About this Course
The course features a total of 5.5 hours of video interviews. There are six main modules (listed below) with a total of 74 learning elements. In addition to the videos and interactive graphics, many selected readings are also included.
Click here to register for the course and begin learning online
And please help spread the word. Share this post with your friends. See course curriculum outline below