Rudolf Steiner College Canada is pleased to announce the formation of a new Foundation Studies Encounter Program group in Thunder Bay Ontario. Like the program in Thornhill, this will be an in-person program. The Thunder Bay Foundation Studies program will be led by Arlene Thorn. 
The program in Thunder Bay will include 64 hrs of study and will be taking place between January and June of 2022. The once a month weekend sessions will consist of Friday night 6-9 starting with a pot-luck dinner, Saturday from 9-4 and the Waldorf Sunday mornings 9-1. Here are the tentative dates: January 6/7/8; Feb. 4/5/6; March 4/5/6, April 8/910; May 6/7/8; June 3/4/5.
Tuition will be $514 CAD payable before the start of the program. To enroll in the program please use the online form linked here: FS Thunder Bay Registration Form
Other RSCC Foundation Studies Programs
The Foundation Studies Encounter program in Thornhill begins in September and continues through May, meeting at the RSCC campus on Saturday mornings. Students can only enroll in that program to begin in September.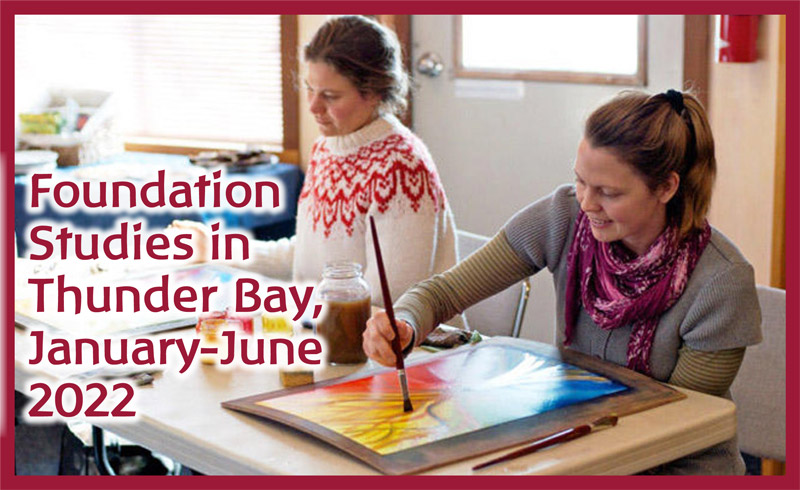 However, for students who are not located near to Thornhill or Thunder Bay and who still want to enroll in Foundation Studies, or for students who cannot attend classes in person, or who want to start at another time of the year, the RSCC does also offer a very popular Foundation Studies Distance program, with regular mentor meetings over phone or Zoom. Details on the RSCC Foundation Studies Distance program can be found here.
© Copyright 2021 RSCC. All Rights Reserved.