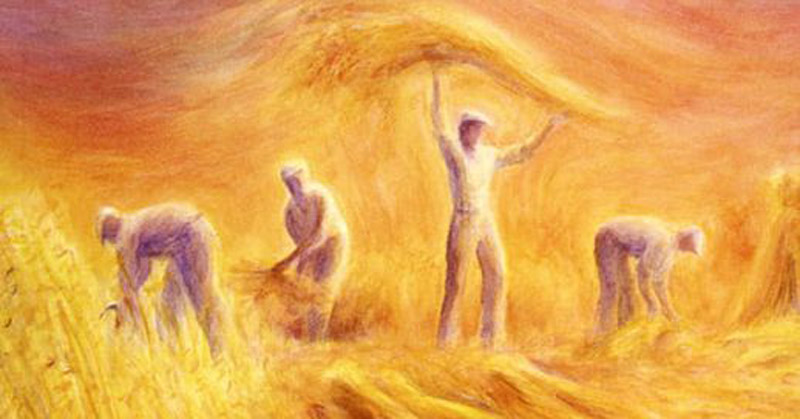 If you missed Sebastian Bilbao's workshop on Social Threefolding last autumn in Rockingham Ontario, life is giving you a second chance because Sebastian will be once again presenting the Fundamentals of the the Threefold Social Organism at a workshop in Kitchener on Sunday July 24th.
The event will begin with a potluck dinner, followed at 6:30 pm by Sebastian's presentation on the Fundamentals of the Threefold Social Organism. The evening will conclude with an open discussion oriented towards the application of some of these principles within our own locality. Please feel free to arrive after the potluck.
Event Organizer Michael Reginato writes: I cannot speak out of my own knowledge or experience regarding Social Threefolding. I have been shy of diving into this aspect of Rudolf Steiner's work, out of a personal tendency towards overwhelm at the mention of economics and politics in general. I am especially excited for this presentation on these subjects (and more) because of Sebastian's ardour for practicality and application. In conversation with him last week, he said it himself: "Enough talk, we need action". For those of you interested in healthy-community building — be it in a global, local, or small-village sized context–there will be much for you to dig into. For an introduction to the topic, check out: https://en.wikipedia.org/wiki/Social_threefolding
About Sebastian
Sebastian Bilbao is dedicated to the dissemination of Steiner's socioeconomic legacy via online courses, documentary films and fintech tools. He encountered Steiner's Economic Course at the height of the subprime mortgage crisis, which coincided with both the birth of blockchain technology and a discussion with the founder of the Ethereum Blockchain regarding a Steinerian approach to fintech. Sebastian readily identified Ethereum's smart contract potential as a suitable medium for developing Steiner's Economic Course and for independently researching ways to realize this as the technology continues to mature. He is currently a participant of the Economics Conference at the Goetheanum and is the new interim treasurer and council member of the Anthroposophical Society in Canada. He also brings a cosmopolitan perspective to the table having been born in Guatemala and lived in Barcelona, Madrid, Buenos Aires, New York, Montreux, Los Angeles, San Francisco, Vancouver, Flanders, Brussels; he currently lives in Montreal.
In this context it's worth noting that Sebastian is also a graduate of Foundation Studies at RSCC, where he did his final project on Rudolf Steiner's concept of the Threefold Social Organism.
Location: 37 Ruby Street, Kitchener, ON N2M 3E2
Date: Sunday July 24th, 5:00-6:30 (Potluck) 6:30-9:30 (Presentation and Discussion)
Cost: By donation.
Donations will be offered to Sebastian to support his travel costs (as he is so generously traveling to visit us from his home in Montreal!), and a small portion to cover costs in picking him up from the airport.