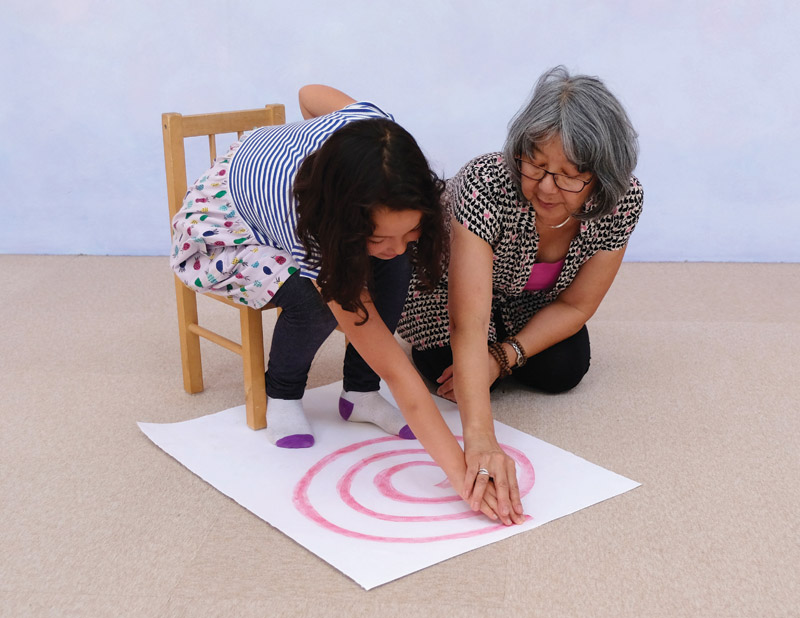 The HEART program is an online, one-on-one mentored course designed to accommodate busy lives. It is a graduate level, professional development program that provides teachers, therapists, and educational specialists with knowledge and practical skills to work in a healing manner with children facing developmental, social/emotional, and learning challenges. Central to this training is growing one's understanding of the foundational work of Audrey E. McAllen's "The Extra Lesson".
Start dates for the HEART program are flexible, enabling students to self-pace their studies with a team of mentors within a five year period. The program is presented in 3 parts with each part having its own designated focus:
Archetypal human being and path of development

Compromised development

In-depth research, practical application, and skills building
Each part consists of 30 one-hour mentored sessions plus 5 -10 hours of homework per session (readings, artistic and movement activities, as well as journal work). The curriculum content has been grouped into modules of study. Part 3 of the training includes a case study, research, group webinars, practicum , and on-site mentoring, observation and evaluation with an accredited Extra Lesson practitioner.
The aim of the HEART program is to develop capacities to observe the human being with self-knowledge and anthroposophical understanding leading one to assess with a depth of knowledge and to remediate with effective practical techniques. For further details please go to the Rudolf Steiner College Canada website: https://rscc.ca/heart-program/