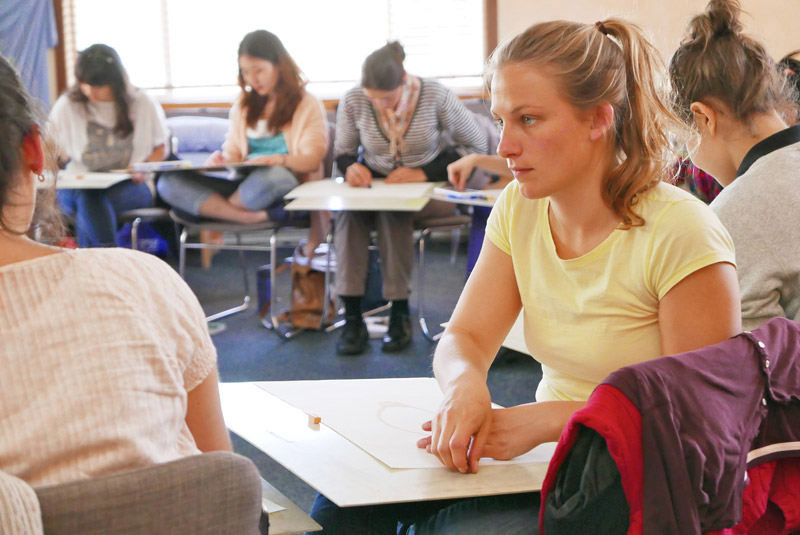 Now that September is here and children are back in school, it's time for the start of RSCC's In-Person Foundation Studies in Anthroposophy. This program is excellent preparation for aspiring future Waldorf teachers thinking of taking a Waldorf teacher education program. It's also for anyone who would like to join with others for an in-depth study of Rudolf Steiner's anthroposophy.
Three Locations
This year the program is being offered in three southern Ontario locations:
• Thornhill on Saturday Mornings at 9100 Bathurst Street.
• Guelph on Monday evenings (Trillium Waldorf School)
• Burlington on Fridays and Saturdays (at Halton Waldorf School)
Free Introductory Evenings Sept 12, 14, 16:
• Thornhill, on Wed. Sept. 14th at 7:30 pm
• Guelph, on Mon. Sept. 12th at 7:00 pm
• Burlington, on Fri. Sept 16th at 7:00 pm
Where Exactly?
Halton Waldorf School: 2193 Orchard Rd, Burlington, ON L7R 3X5
Trillium Waldorf School: 540 Victoria Rd N, Guelph, ON N1E 6Z4
RSCC Thornhill Campus: 9100 Bathurst St Unit 4, Thornhill, ON L4J 8C7
For more information and for online registration links, see the website: https://rscc.ca/foundation-studies-encounter/
RSCC also offers a distance learning option for Foundation Studies, with one-on-one mentoring and independent study. Find details here: https://rscc.ca/foundation-studies-distance/