RSCC Faculty Announcement
Director, Waldorf Early Childhood Teacher Education and
Pedagogical Lead, Star Seedlings Family and Childcare Centres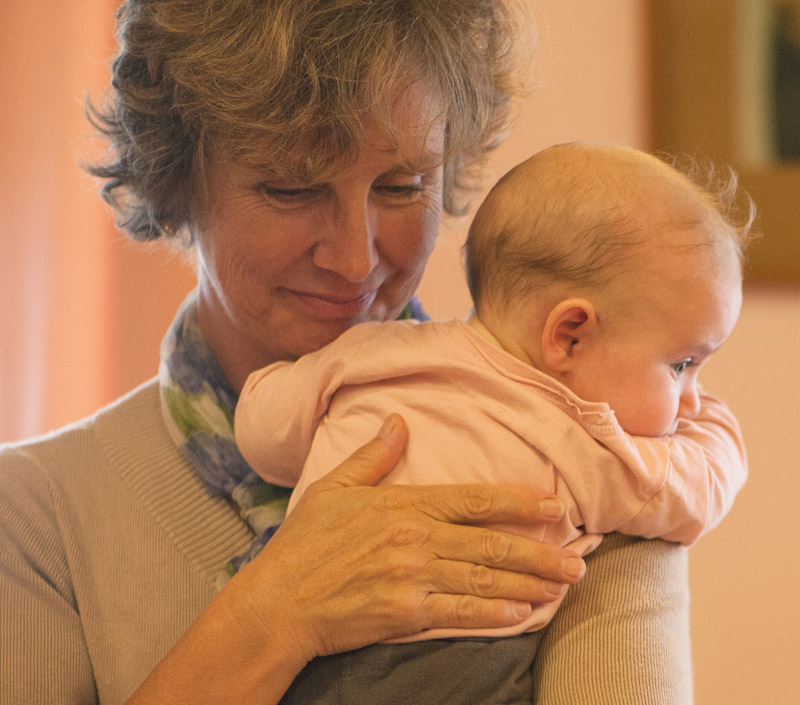 The board of directors of Rudolf Steiner College Canada is excited to announce that effective May 1, Karen Weyler will take on the role of Director, Early Childhood Teacher Education and Pedagogical Lead, Star Seedlings Family and Childcare Centres.
Karen brings a wealth of education and experience to this new role. Karen is a Registered Early Childhood Educator with 25 years of experience as a Waldorf early childhood teacher, including kindergarten, nursery, parent-and-child classes, home childcare operator, and licensed childcare centre supervisor. She was a founder of the Trillium Waldorf School and Star Seedlings Family and Childcare Centre in Guelph. As a teacher educator, she has taught in Canada as well as in China, Nepal and Vietnam. As a true thought leader in the field, she brings deep knowledge of child development and an abiding passion for ensuring children are met with warmth and wisdom through their early years.
In this dual role, Karen will lead the three ECE teacher education programs and continue to provide pedagogical leadership to the Star Seedlings Family and Childcare Centres initiative. To make this feasible, RSCC will be hiring a supervisor for the Guelph Star Seedlings site and a program coordinator to assist Karen with the ECE programs. Karen will provide an integrated approach to RSCC education programs and to remote training for the staff at Star Seedlings sites.
"It is a great pleasure to pass on my role to a worthy colleague who, as director of our Birth-to-Three program, has been an essential contributor to its success," says Jan Patterson. "Karen brings her unique experience of the Pikler approach to care of the young child together with her understanding of our mission as early childhood educators to continue the work of the spiritual world."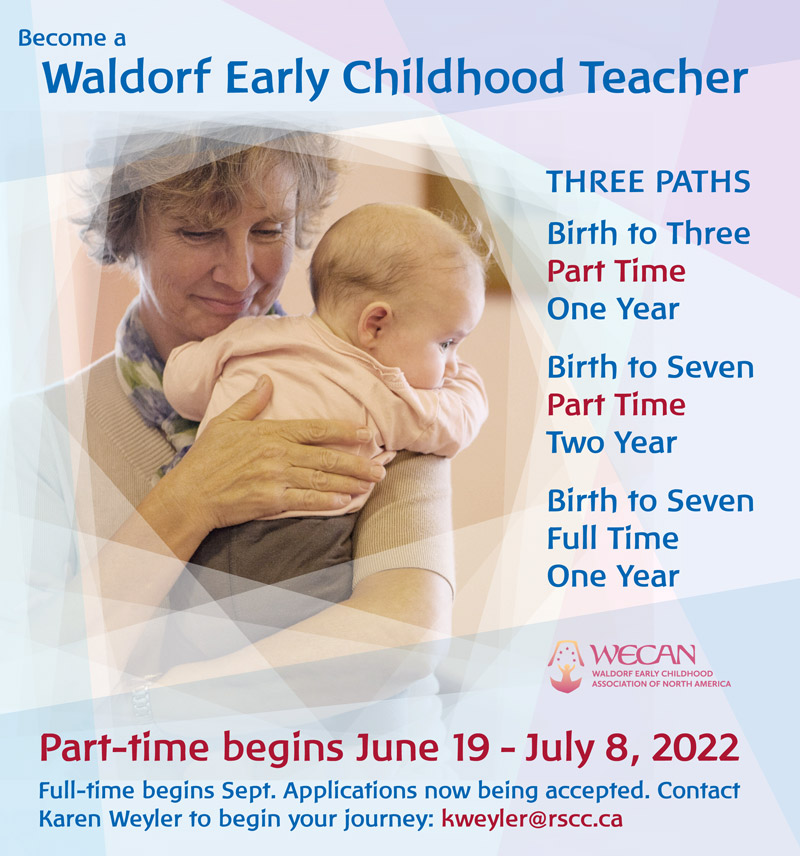 New Early Childhood Part-Time Cohort starts in June
The part-time professional development for early childhood teachers program is entirely separate from the grades program. There are two options in this program, one for birth to three, which is one year in duration, and another for birth to seven which is two years. In the case of both programs, new cohorts start every second year. The next cohort will start already on June 19th, 2022.
Until One is Committed
Concerning all acts of initiative and creation, there is one elementary truth, the ignorance of which kills countless ideas and splendid plans: that the moment one definitely commits oneself, then Providence moves too. All sorts of things occur to help one that would never otherwise have occurred…Whatever you can do, or dream you can do, begin it. Boldness has genius, power, and magic in it. Begin it now.
Dear Prospective Applicants
May these words from Goethe inspire you to consider starting your Waldorf early childhood teacher education journey now. We are all dealing with uncertainty but one thing we do know for sure is that childhood needs our protection more than ever and that as parents and educators we need to be courageous. We can take up this challenge by deepening our understanding of Waldorf early childhood pedagogy.
We have designed an exciting program for our upcoming three-week summer session. Please don't hesitate to contact me for more information or to start your journey.
Begin it now!
Warmest,
Karen
Karen Weyler
Director of Waldorf Early Childhood Teacher Education 

kweyler@rscc.ca
.