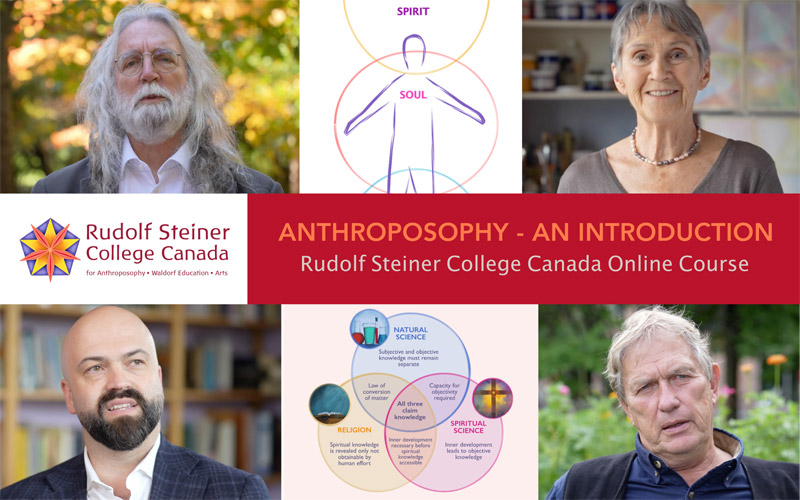 If you've wanted to explore anthroposophy but find it challenging to understand Rudolf Steiner's books, Anthroposophy: An Introduction, RSCC's first online course, is just what you are looking for. Designed for those with little or no previous knowledge of anthroposophy, this course is a blend of original video presentations with leading Canadian anthroposophical thinkers and doers, selected readings, and interactive graphics.
Our goal is to provide enough of an orientation to the core content of anthroposophy to assist you in finding your own confident pathway forward. It will also prepare you to better understand and experience how anthroposophy inspires work in practical fields like Waldorf education, biodynamic farming, architecture and anthroposophical medicine.
This course is for anyone anywhere with an internet connection. All you need to do is enroll, pay $50 CAD and start.
See full details with registration and sign-in links below. You will have access to the course content for six months from the date of purchase. NEW: We offer a 10% discount for Waldorf school faculties or other groups who want to explore anthroposophy together. See the section at the bottom for details.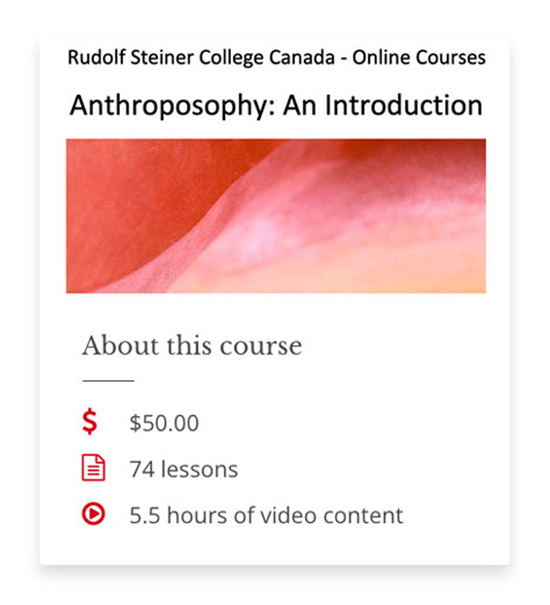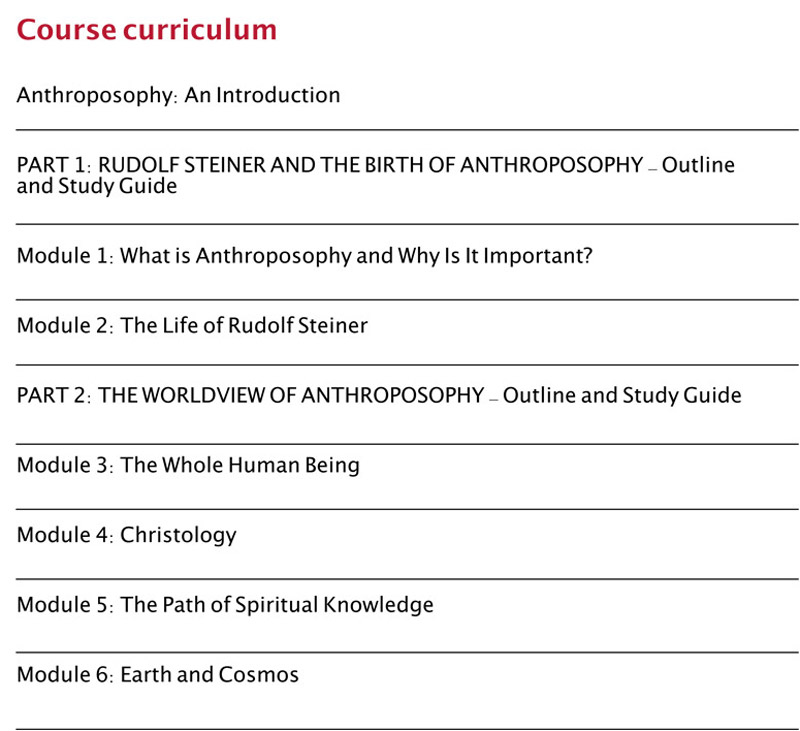 All this information can also be found on the website at rscc.ca/online
Click the button below to go to that page from which you can enroll as an individual:

10% Discount for Waldorf Faculty or Other Groups
We encourage you to follow other schools' faculty who will be studying anthroposophy together using this course. If you are a group of ten or more you qualify for a 10% discount on the already modest $50 CAD price of the course.

Click here to claim your discount.