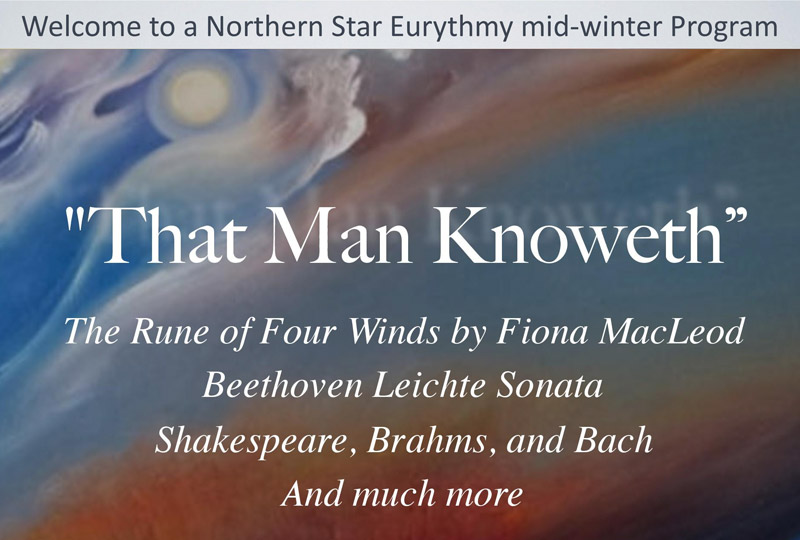 Northern Star Eurythmy, a local troupe of eurythmists and speech artists, is presenting a mid-winter program on March 6th in Thornhill and on March 13 in Barrie.
The program is titled "That Man Knoweth" and will include poetry by Fiona MacLeod and Shakespeare, and music from Beethoven, Brahms and Bach.
The Thornhill performance will take place at the Christian Community church at 901 Rutherford Rd on Saturday March 6 at 1:30 pm. Donations appreciated.
The Barrie performance will take place on Sunday March 13 at 3 pm at the Natura Medical Arts Centre, 105 Toronto St., Barrie. Suggested donation $25. Please RSVP for the Barrie performance only, due to limited space. RSVP to cgelder2002@yahoo.com
© Copyright 2022 RSCC. All Rights Reserved.