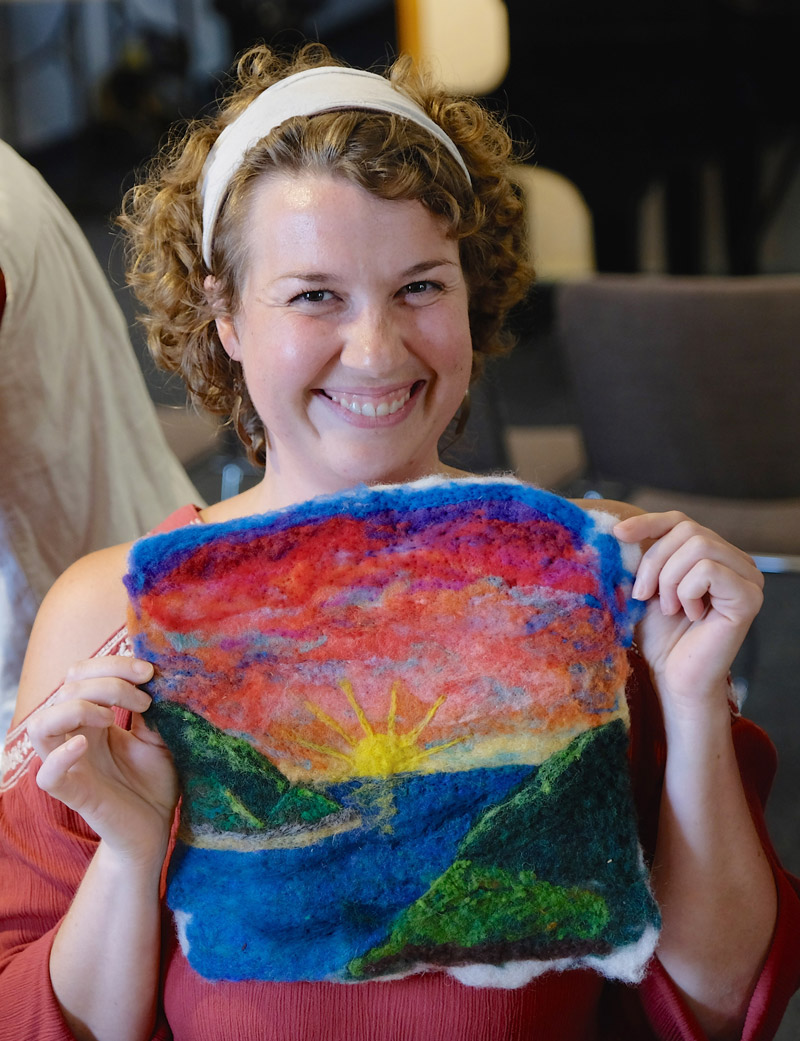 James and Diana have been hard at work lining up presenters and working out details for the 2022 Summer Festival. The outline below is what they've managed to put together so far. We're sending this teaser out now asking you to save the date. Stay tuned for further updates in a few weeks.
Summer Festival of Arts and Education July 11-29, 2022
Hopefully in person! If not possible, online
Week 1 – July 11-15
Art of Teaching: Full-Day Grades Intensives – Grades 1-8
Full-day grades intensives with experienced Waldorf teachers.
Stay tuned for full details.
Week 2 – July 18-22
Week 3 – July 25-29
Final program to be confirmed.
Courses will include:
• Indigenous Inclusion Work
• Waldorf Essentials
• Wet-on-wet Painting
• Pedagogical Eurythmy Refresher
• Anthroposophical Nutrition
• Creative Felting
Online Registration Coming Soon
Photo: Gillian from Nelson BC shows off a picture she made in Creative Felting class at the 2019 Summer Festival of Arts and Education.
© Copyright 2022 RSCC. All Rights Reserved.